A critical success factor in the greenfield implementation of SAP S/4HANA at Corbion is User Adoption.
---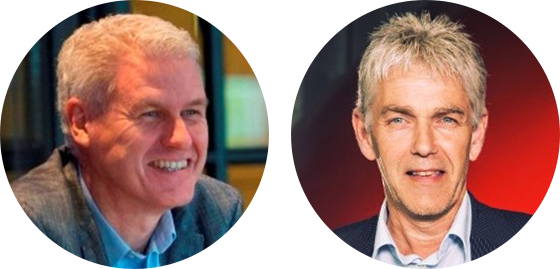 Jaap Krijgsman, Global Senior Director HR, Corbion & Henk Arts, Learning Solutions Specialist, tts - knowledge matters.
Experience the 'journey' of Corbion. Moving towards a single approach for end-user support across the IT landscape.
The CUBE project that Corbion started meant a completely new IT landscape with new processes that had to lead to an excellent organization. A condition for success was that the users could move along in this change. Corbion opted for both training and support in the work process. The training had to be minimized while the support had to be as close to the work process as possible.
Change management and training is often pushed back in projects. Then it turns out to cost more effort than expected. By orienting yourself early on, considerable savings can be made on development and implementation costs, if new tools are used in a smart way.
There is also a digital transformation in the way we learn. Get to know the latest tools, which greatly simplify the process of developing training instructions and can offer training in the form of e-learning directly and contextually in the work process.