Be it at the workplace or at home, digitalization is triggering a paradigm shift in every area of our day-to-day lives. Since the financial crisis, if not earlier, the term "VUCA" has been cropping up more and more in specialist management literature in reference to the key challenges
---
The acronym, originally used by the U.S. military, stands for:
Volatility
Uncertainty
Complexity
Ambiguity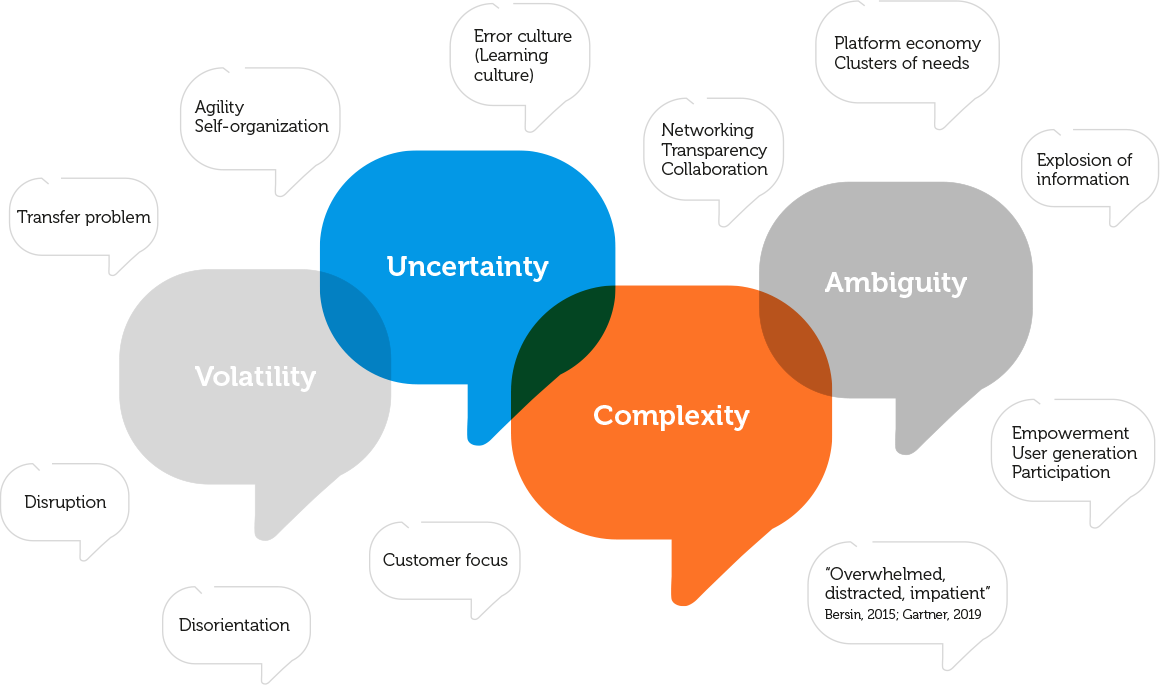 Jan Foelsing
Many companies today are finding themselves confronted with not just one, but all four of these phenomena at once. While they may have planned out their future as a linear progression in the past, today all they can do is try to line themselves up with a distant target horizon. After all, those who frantically cling on to elaborate timelines and traditional methods run the risk of missing out on a promising, spontaneous opportunity – which will cost them dearly in terms of keeping up with the competition.
As a result, companies also need to wave goodbye to the idea of transformation being a path that leads from one stable status to the next. Instead, they ought to evolve into agile organizations that help their employees engage in a continuous process of learning and change. Many businesses, however, are initially hesitant about taking the plunge. This transformation doesn't just involve changing managerial roles, but also requires entire teams to be restructured, and new software may need to be introduced to ensure work processes are agile.
The journey toward this vision is worth taking, however, as constant change is the only thing we can be sure of in today's VUCA environment. Organizations that trust their staff members, delegate responsibility to them and promote their participation will ultimately be rewarded – with the creative potential of their workforce and the resulting edge gained over the competition.