You are leading a meeting in Teams and you ask the participants a concrete question. Responses aren't exactly forthcoming, and you only get a few answers. Or perhaps you ask for an opinion or information by email, and get a flood of individual responses, which you then have to evaluate yourself. There has to be a better way, surely?
---
There is – Microsoft Forms. Forms is the Microsoft survey tool and makes it possible for you to gather feedback using surveys, votes and quizzes. You then receive the answers centrally, and Forms automatically analyzes the results for you. What is particularly practical about Forms is the way it is integrated into Teams, because this makes it a quick and easy process to conduct votes in meetings or Teams channels. You can then display the results in the meeting or channel in real time. Including Forms in individual or group chats is also a quick and straightforward process, enabling you to shape the discussion as efficiently as possible. This boosts attention levels in the meeting and increases the productivity in your teams. 
However, Forms surveys can not only be integrated into Teams, they can also be used directly in emails or links can be sent if the survey is larger.  
You can therefore include surveys, votes and quizzes in your everyday working life in various different ways. We will be looking at five of these.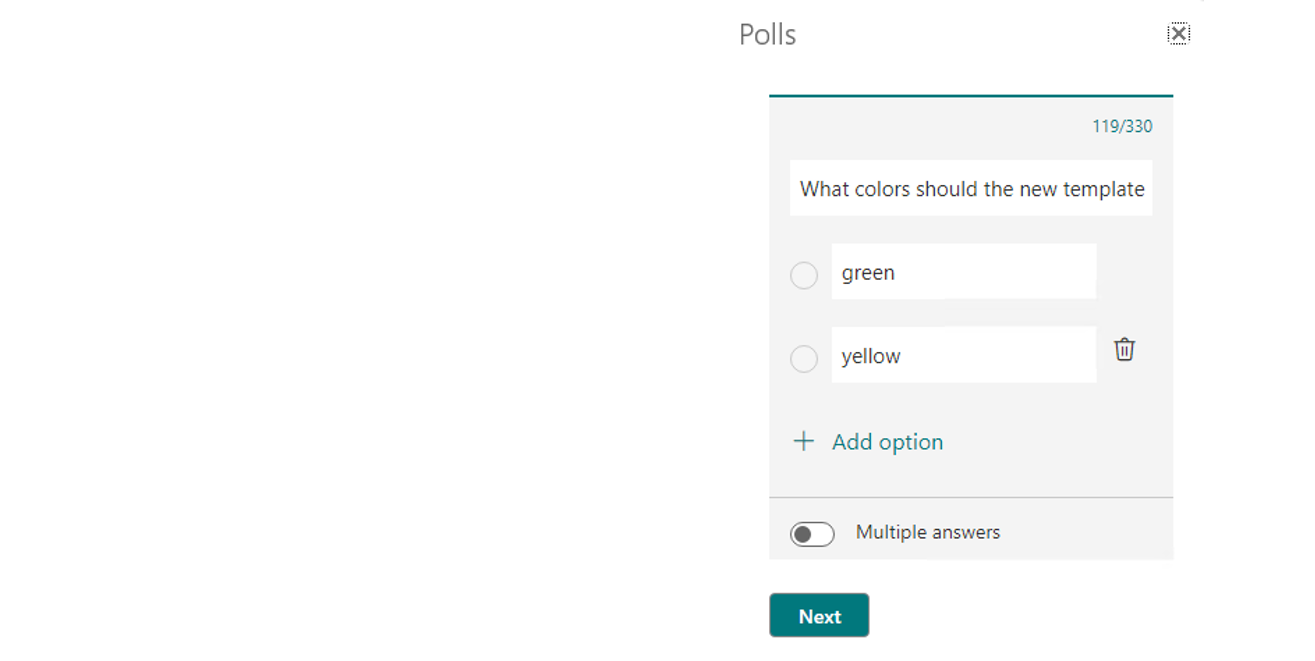 Short poll in an email 
You can integrate polls directly into an email as a functional element. Recipients don't need to follow a link to take part in the poll. You can find this function under the "Insert" tab in Outlook when you are creating a new message.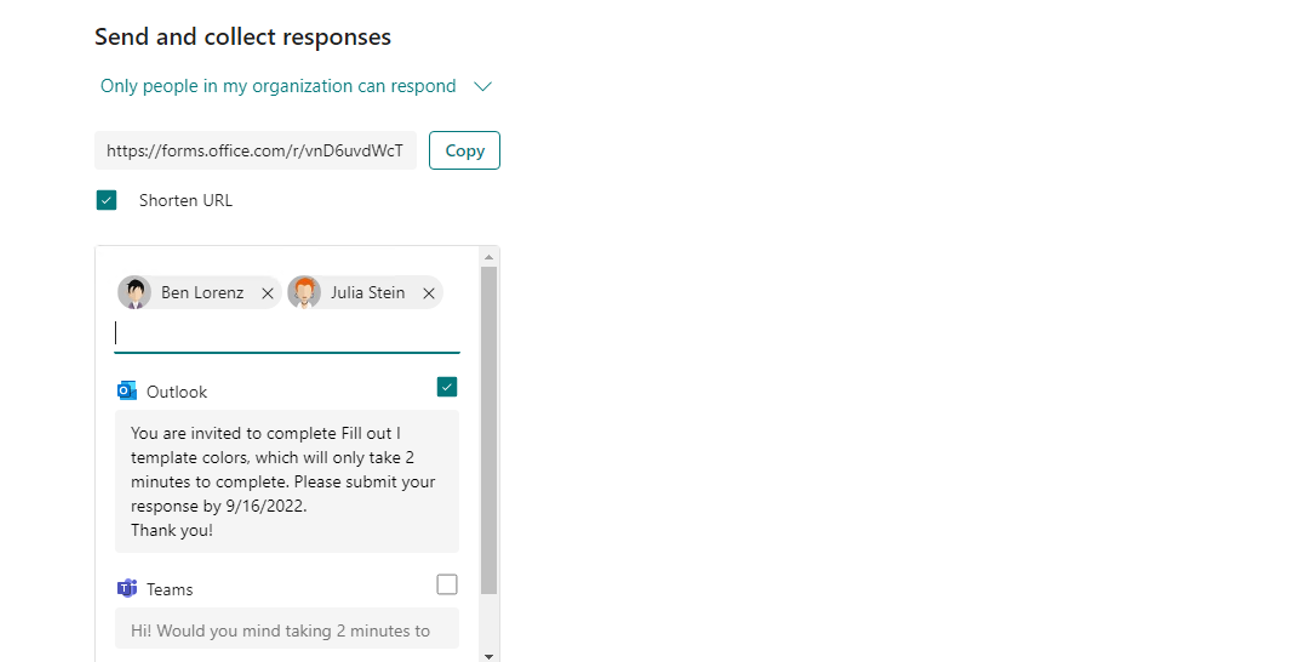 Sending a survey by email 
Create surveys with several options for answers and different question types and share this with your contacts using "Collect responses" via Outlook. Alternatively, you can copy the link to the meeting and add it to an email in Outlook.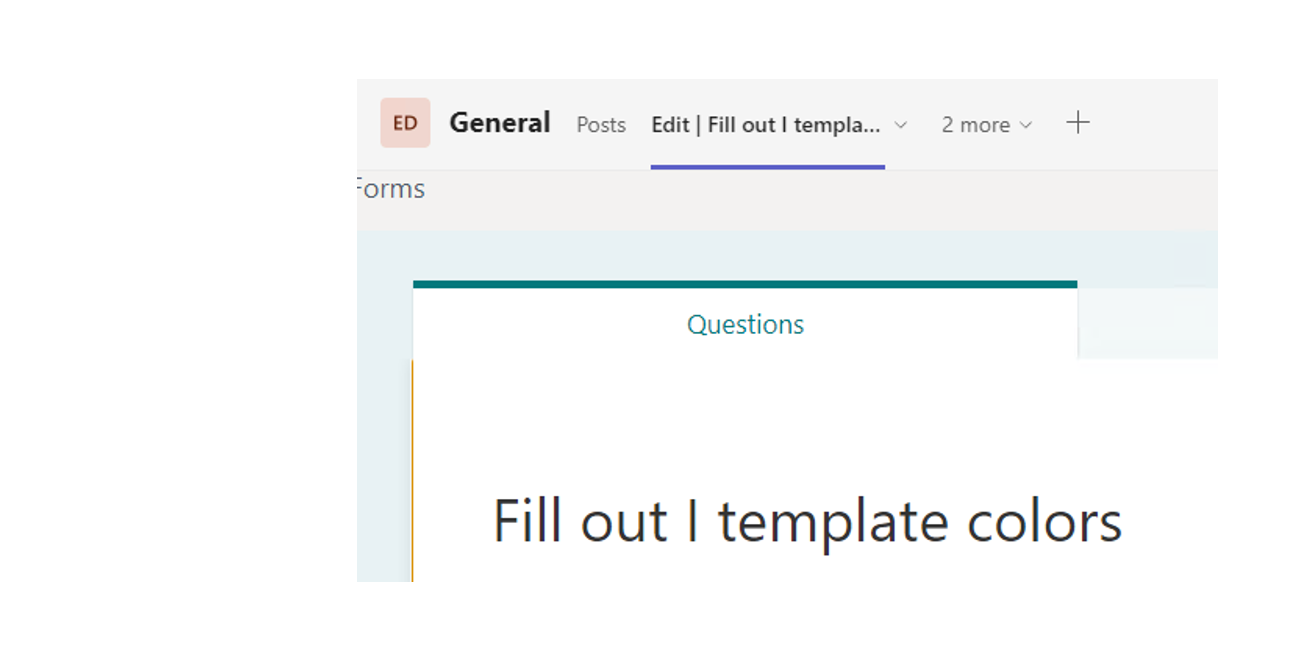 Survey in a Teams tab 
You can also add Forms surveys as a tab to a channel. You can choose whether you want to share an existing survey to be filled out, or whether you want to create a new survey together with your team. To do this, click on the plus icon beside the existing tabs and select the Forms app.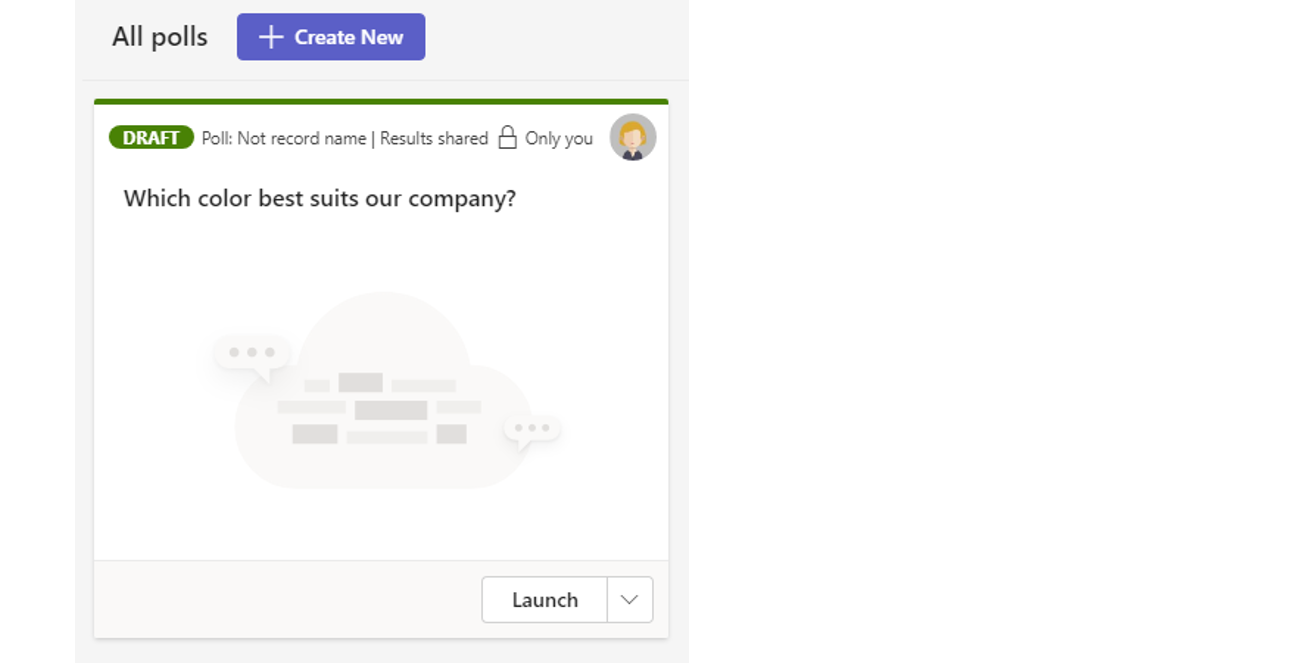 In a Teams meeting 
As the meeting organizer, you can create a survey before the meeting that you then make live during the meeting. The participants in the meeting can respond to the survey directly and the results are analyzed live and displayed to all participants in the form of a word cloud, for example.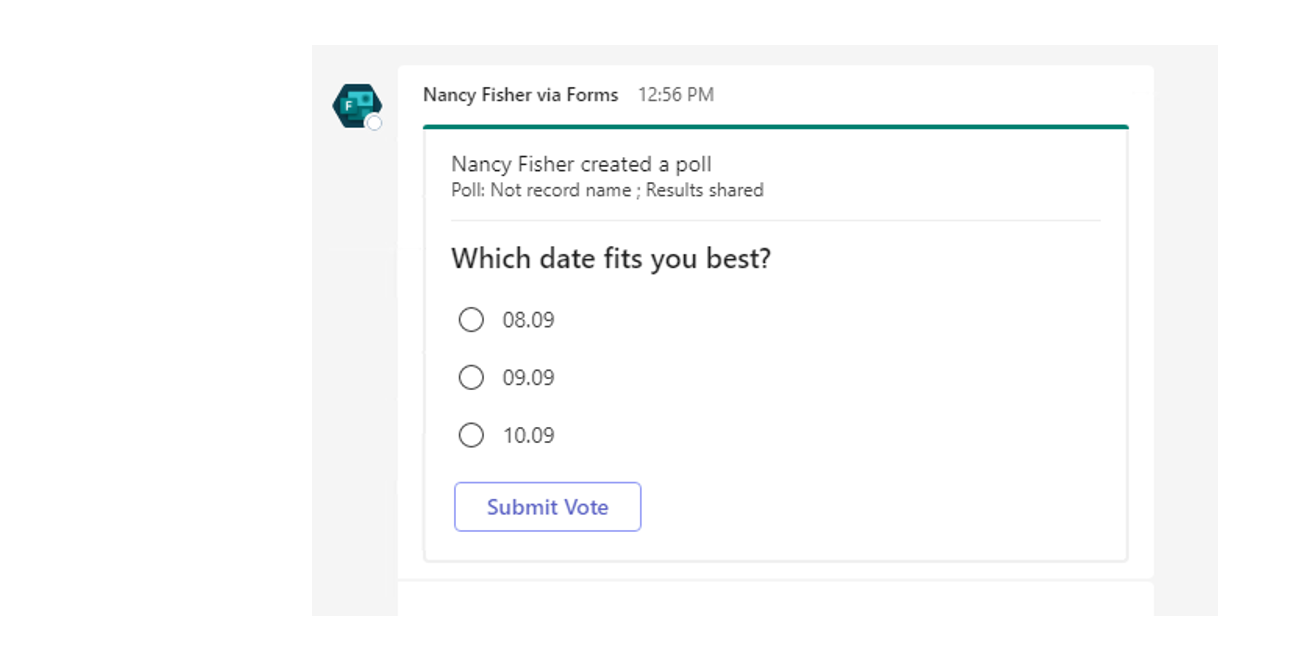 Via chat in Teams 
You can also share and conduct Forms surveys in a Teams chat. The results are then shared directly in the chat. This function is particularly useful in group chats. Click on the Forms icon beneath the message field and create your survey.