In addition to transforming the jobs of the general workforce, digitalization is also affecting the work of recruitment teams. The majority of the top 1,000 companies have reacted positively to new technologies, assuming they will make the process of recruiting staff more effective and efficient. Accordingly, the most important skills required for a job in recruitment in the future will include employer branding, active sourcing, and a grasp of the relevant technology, apps, gadgets and data-based processes.
---
Key functions of SAP SuccessFactors
 A smooth application process is key to a positive candidate experience, but this is virtually impossible without system support – especially at larger companies. A good candidate management system automates the administrative processes and provides recruitment staff with effective support in their day-to-day working lives.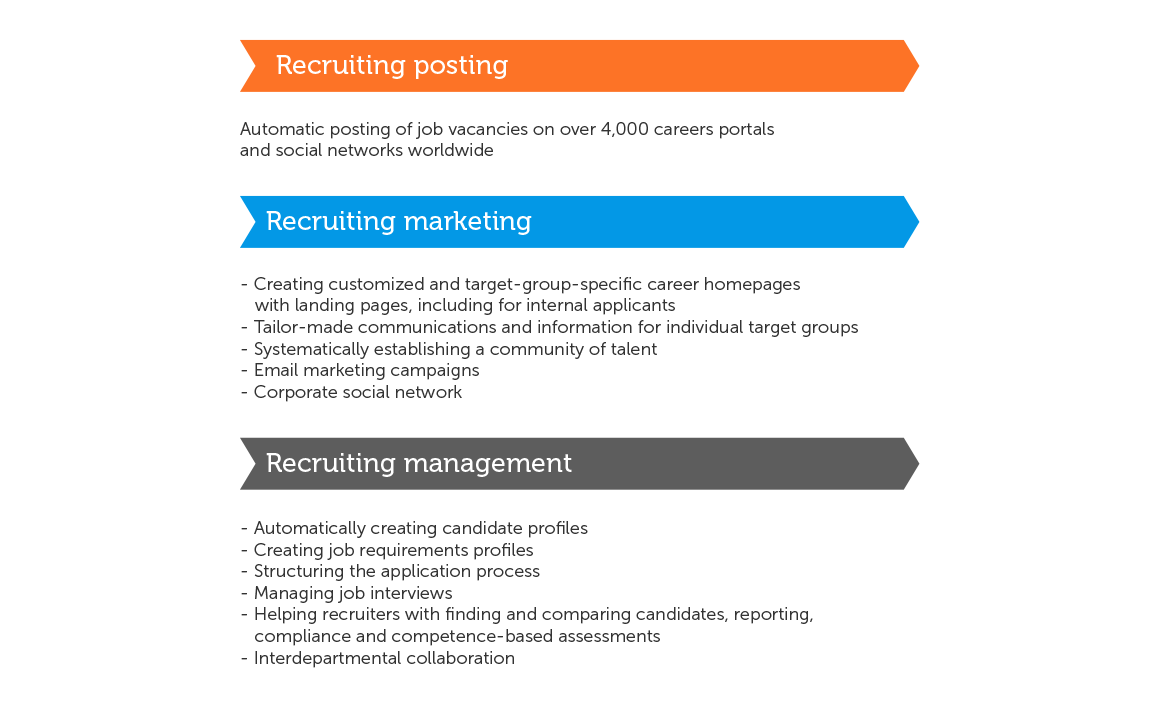 The benefits of SAP SuccessFactors
Using SAP SuccessFactors Recruiting results in better, simpler and faster everyday workflows. It has a number of advantages over other systems. Providing a complete HR suite creates harmonized, interlinking processes. For example, it is possible to initiate the filling of a post from an organization chart, transfer a candidate's master data directly into the recruitment process or seamlessly link onboarding – to get the employee off to a smooth start at the company.