Although there are many different reasons why someone might look for a job, most applicants view online careers portals as the channel offering the best prospects.
---
The main reason people decide to look for a new job is because they want to boost their career or feel their current job doesn't push them to their full potential. However, many people will also begin looking for a new job if their current employer's financial situation takes a turn for the worse or their professional environment no longer suits their personal circumstances. In any case, most job seekers view online careers portals as the channel that offers them the best prospect of finding a new job.
Where do candidates look for jobs?
On average, seventy percent of job seekers use online careers portals, as that is where they believe their chances of finding a new job are the highest. However, ads posted by the German Federal Employment Agency are particularly popular among applicants from the baby boomer generation, whereas Generation Z is relying increasingly on social networks.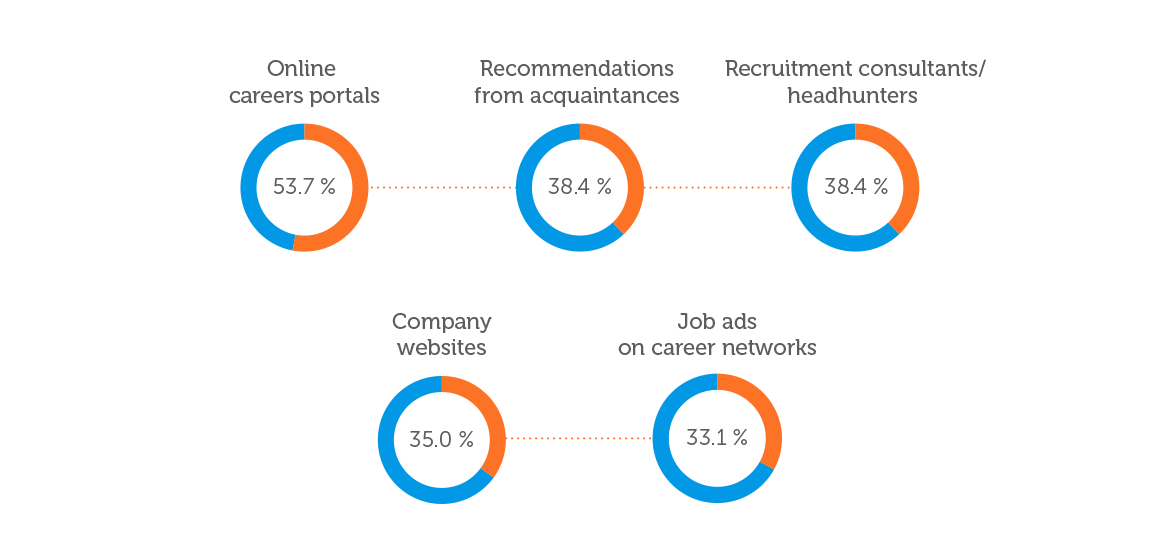 Where do candidates put themselves forward for jobs?
There is a significant generational divide when it comes to how candidates view the various active sourcing channels. Applicants from Generation Z are most likely to rely on recommendations from an acquaintance, while career-oriented social networks are becoming increasingly popular among older generations.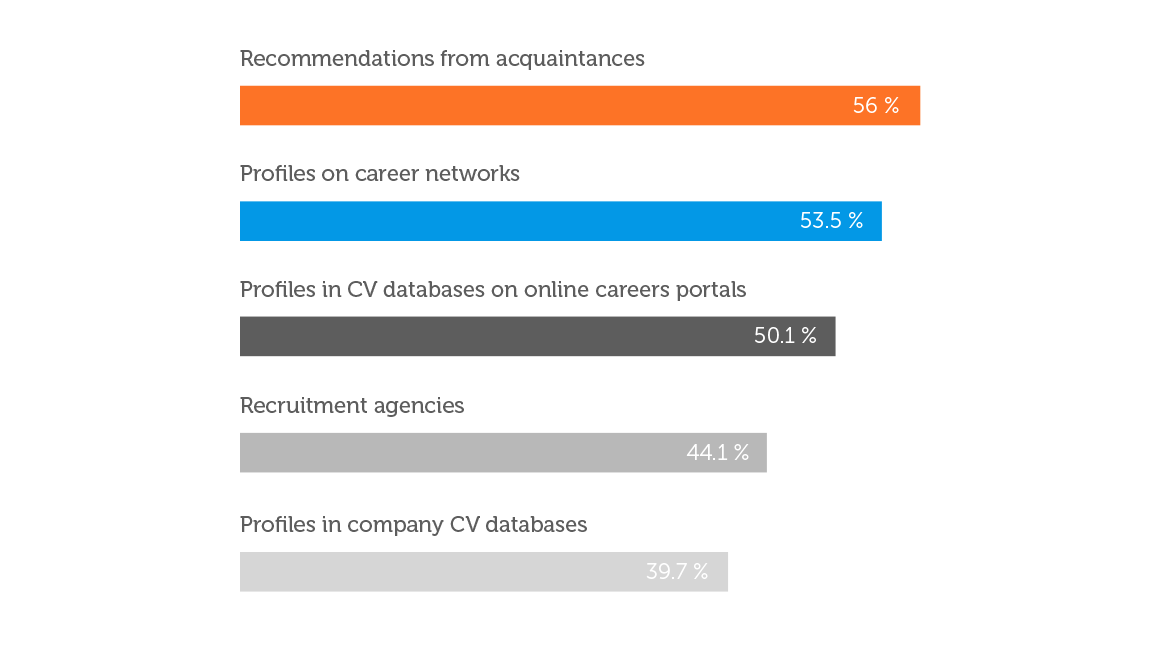 How do candidates like to be contacted?
Most applicants prefer to be contacted by e-mail, which is actually the method companies use most frequently. However, there is quite a large discrepancy when it comes to telephone calls. Job seekers from Generation Z, in particular, but also baby boomers would prefer not to be recruited over the phone, despite thirty percent of candidates from the younger group being contacted this way.