The following three hacks show you, in a nutshell, how you can create a survey in Forms, add appropriate media, and export your survey results to Excel.
---
Create your surveys in a targeted, professional way. Microsoft Forms couldn't be simpler to use. All it takes to create a survey with different question types is a few clicks of your mouse. Perhaps you would like your respondents to express their opinions using free text – or maybe you would like to include a rating scale? In Forms, there are six different types of question to choose from, and you can combine these in any way you like. Add more context to the questions themselves by inserting images or videos.
As soon as you have collected all the responses, you can analyze the results. Forms provides you with an immediate overview of all the responses. What's more, you can export the responses to Excel and process them there directly.

Six question types
To gather the information you're looking for or ask for people's opinions, it's important to choose the right type of question. With these six question types, you have plenty of options.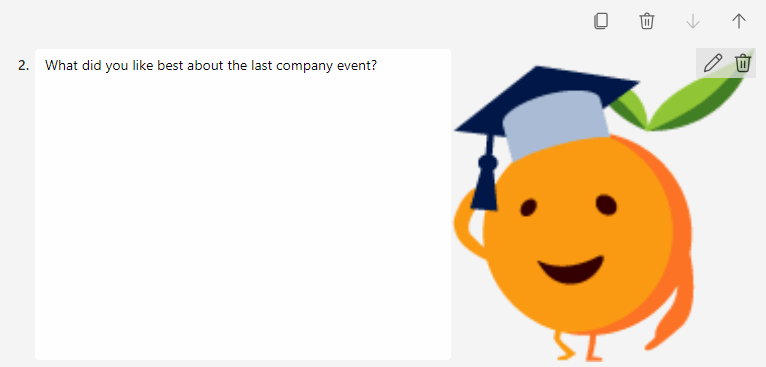 Adding an image / other media to a question
It's well known that a picture is worth more than a thousand words. You can use the Insert media option to add pictures or even videos to a question with complete ease. Using an accompanying photo or explanatory video to provide more context can make a question more meaningful.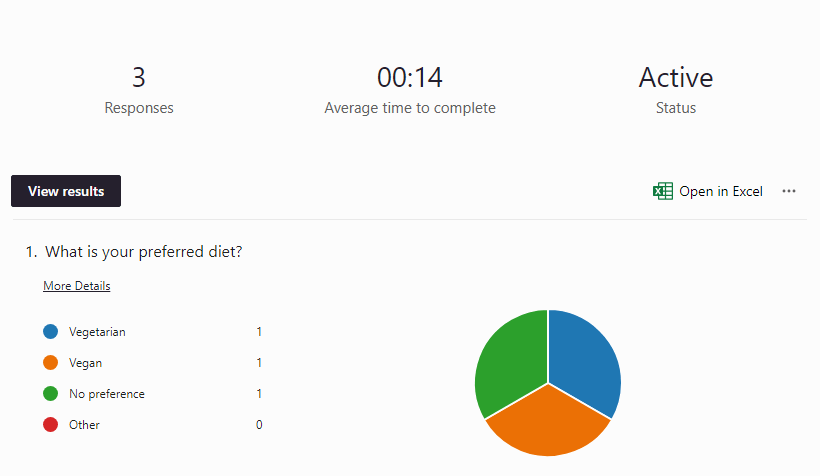 Opening results in Excel
Once all the responses have been received, you can use them in different ways. Forms provides you with a direct overview of all the submitted responses in the form of graphics. If you want to analyze the results, it's worth exporting them to Excel. Simply click Open in Excel to display the results directly in Excel, where you can process them in the usual way.