Launch your meeting without any technical difficulties and thus concentrate fully on the content! Our tips will help you do this without any problems.
---

Before you start sharing content, you should think about whether it's important to share your computer audio, too – this is particularly relevant when sharing videos. In Microsoft Teams, the default setting for this function is "deactivated". When you select the screen you want to share, you can include computer sound.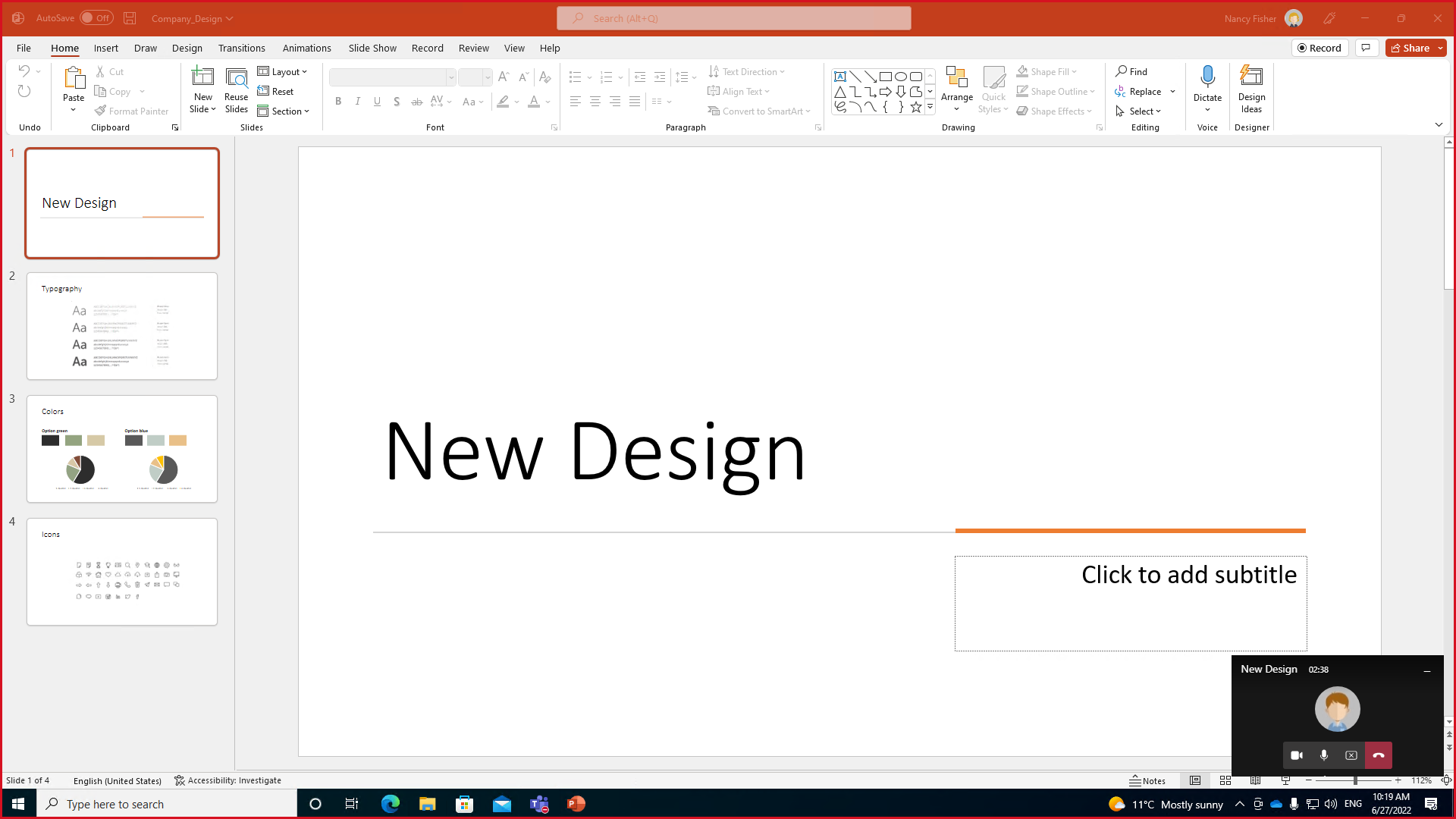 In the Share content dialog, you can choose from the four Presenter modes before sharing your screen or presentation.
Content only mode. This is the default mode. When you use this mode, you will only be sharing content – you yourself won't be visible on the shared screen.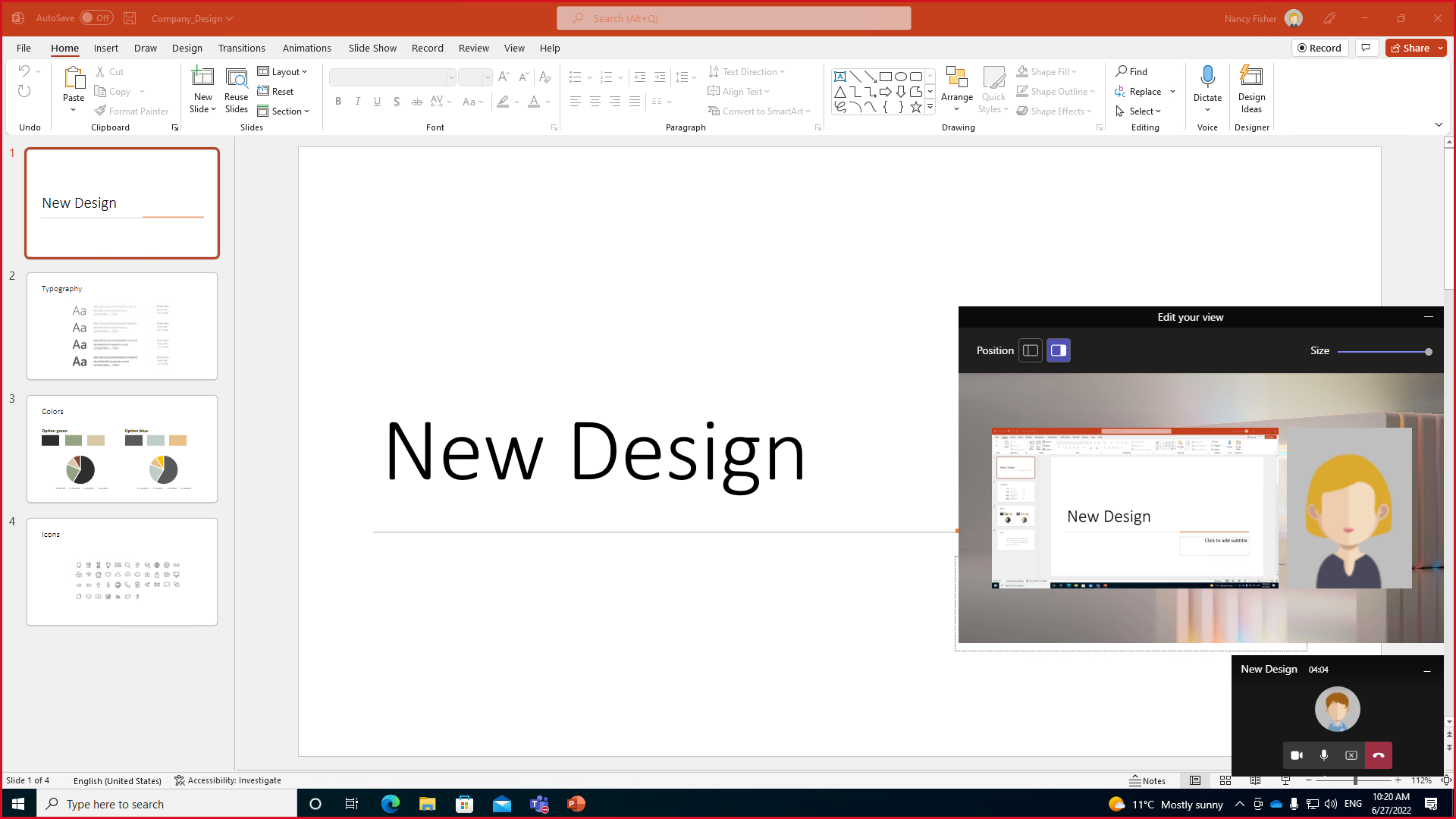 Side-by-side mode. In this mode, your webcam image will be displayed beside the shared content.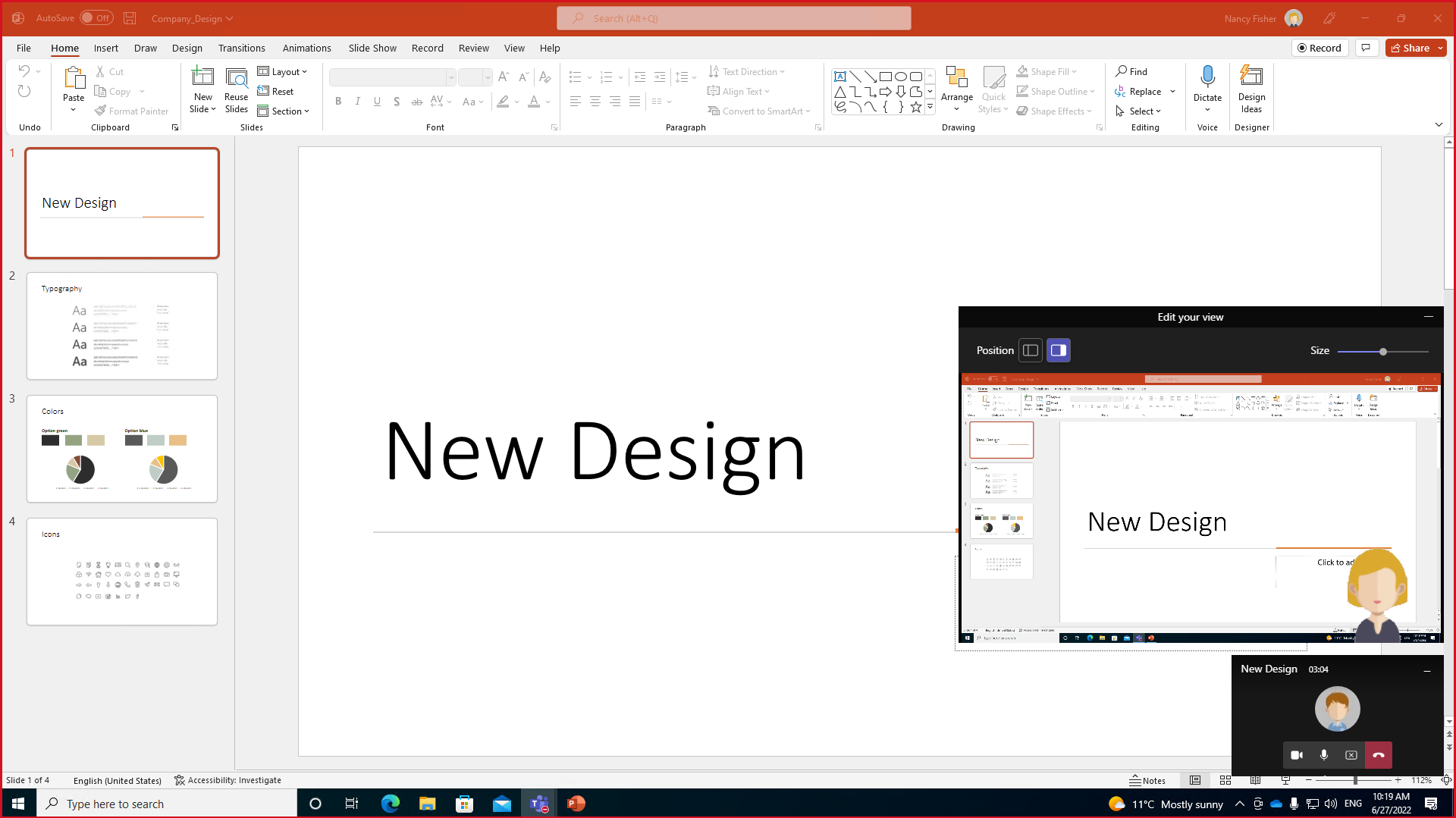 Standout mode. In this mode, Teams superimposes you (with your background removed) over the bottom right-hand corner of the content.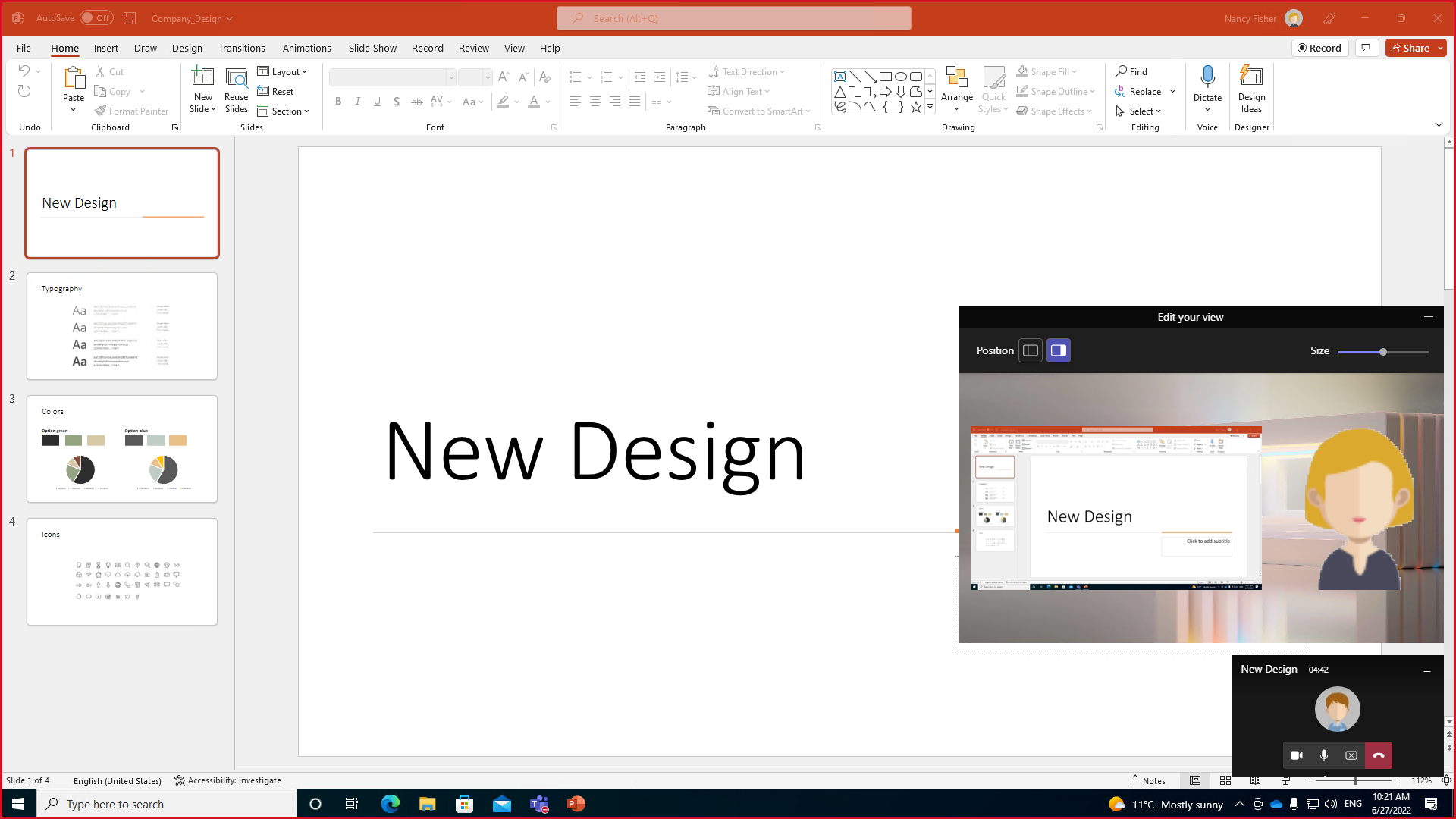 Reporter mode. In this mode, the content is displayed in a slightly smaller format, off-set next to your video feed, as if you were a news anchor.
You can use the presenter toolbar to change the mode, even during the presentation.
In Teams, you can use the laser pointer to highlight specific points in your presentation and engage your viewers. It is visible to you and all the attendees. You can also temporarily circle or underline content by clicking and holding the left mouse button.
Another option for highlighting elements is to zoom in on the slides. This can be a particularly helpful way of guiding your viewers through a presentation with complex graphics and processes.