Whatever kind of notes you need, OneNote is the ideal solution. You can open it in the Microsoft 365 OneNote desktop app, in Teams or in your browser. Find out here what the differences are between these options and how you can use OneNote to your full advantage.
---
Users can manage their notes digitally and access them on any device. However, not all OneNote functions are available in the browser and Teams versions. The desktop version gives you the additional option of storing your notebooks locally.
If you want access to the full functionality of OneNote when editing your notebooks, you can also open a notebook in the desktop app from Teams. The reverse process is also easy – all it takes is a few clicks of your mouse to add notebooks or individual sections of them to a Teams channel. These different options mean a notebook can always be used and edited wherever it makes most sense to do so.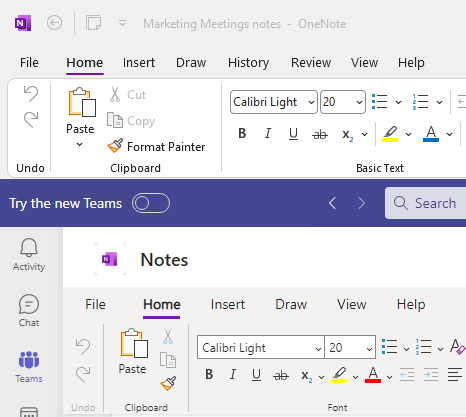 OneNote – the desktop versus the Teams version
The desktop version menu (top) offers more options than the Teams version menu (bottom). Compared to the menu in Teams, the desktop version offers two additional tabs as standard – Review and View. There are also options in the desktop version that let you add extra tabs or remove them.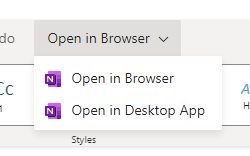 Opening Teams notebooks in the desktop version
If you want to make use of the full menu that is available in the desktop version of OneNote, you can open the notebook in the desktop version from within the relevant Teams channel by clicking the "Open in Desktop App" option for the notebook.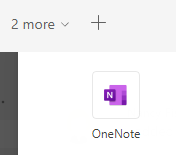 Restoring the "Notes" tab
When a OneNote tab is removed from a Teams channel, the notebook is retained in OneNote. If the tab has been deleted in Teams, you can add it again. Click on the + symbol next to the tabs. Next, click on OneNote and then on the notebook you want.