From lists and schedules to tables, you encounter numerous documents during your day-to-day work. In most cases, they facilitate both your own work and collaboration with your colleagues. Faced with a flood of documents, however, it can soon become hard to maintain an overview. Sharing and working together on documents doesn't always go smoothly, either. Surely there must be a far easier way of recording, sharing and keeping track of specific little steps in the coordination process.
---
This is where the new Microsoft 365 Loop components come in. You can create these numbered and bulleted lists, task lists, tables and paragraphs in no time at all, and integrate them into a Microsoft Teams chat, for example. All participants can edit Loop components directly and also see the changes made by others in real time, without having to create and share a separate, new document. In the case of checklists or task lists, elements that have been dealt with can be ticked off so you can keep track of how work is progressing. The practical "Pin Message" function ensures the Loop component remains visible while you continue your chat in the normal way.
Loop components aren't confined to the Chat function in Microsoft Teams, though. You can also very easily copy and paste Loop component links into Outlook messages. Recipients can then also see all changes to the relevant Loop component and edit it directly in the message, too.
Although Loop components aren't saved and archived in the traditional sense, it goes without saying that the changes made during editing aren't lost. Loop components are saved on the author's OneDrive and remain available there for subsequent sharing or editing. They are also retained in the relevant chat or email.
These new Loop components can help you with quick coordination, brainstorming and joint text editing. Let's take a look at the basic functions.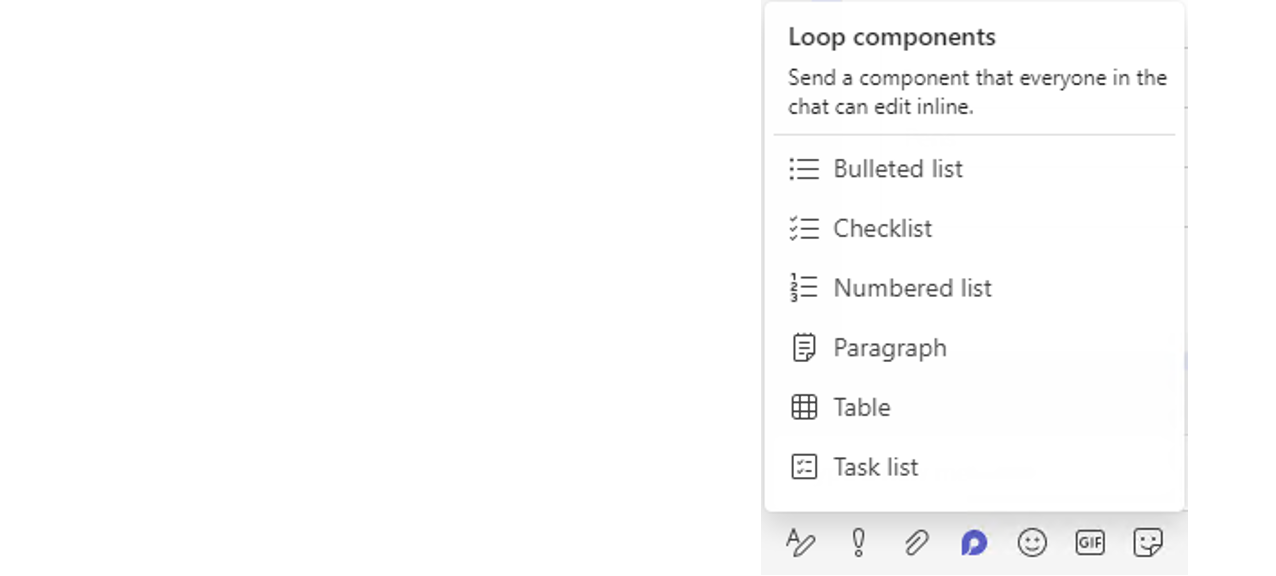 Types of Loop components
Six different types of Loop components are available:
Lists can be bulleted or numbered.
Checklists can be ticked off live as they are worked through.
Task lists can include details of assignees and due dates.
You can also create a paragraph or table as a Loop component.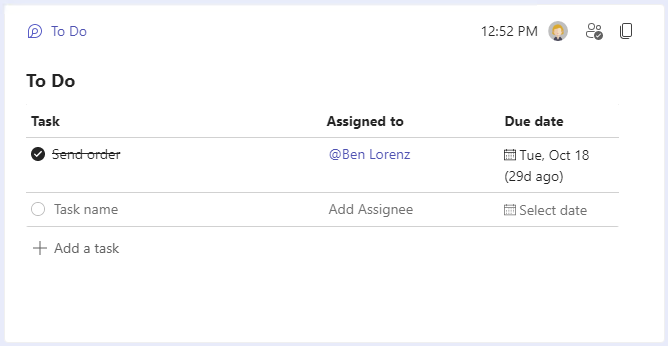 Task lists
Tasks can be assigned to people in the chat and a due date entered. As soon as a task has been completed, it can be ticked off.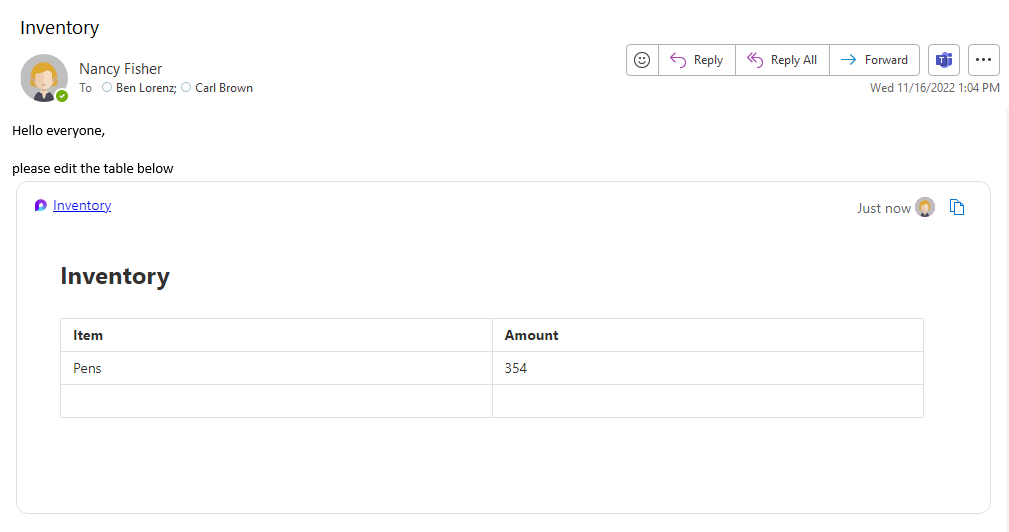 Sending a Loop component as an email
Loop components aren't confined to the Chat function in Microsoft Teams. You can copy and paste the link into an email in Outlook. The email recipients can then also view and edit the component.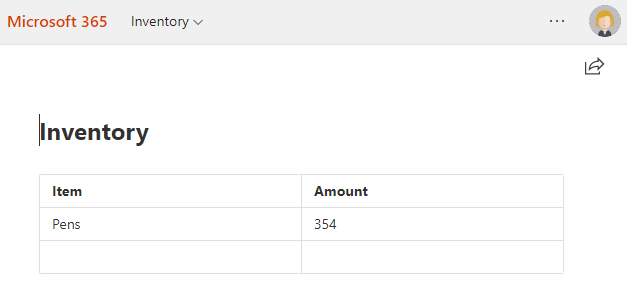 Loop component in Office Online
Although Loop components can't be saved locally, they remain available in your OneDrive along with the associated chat. They are archived in the folder for chat files in Microsoft Teams. You can also find the Loop component online on the Office homepage under My Content.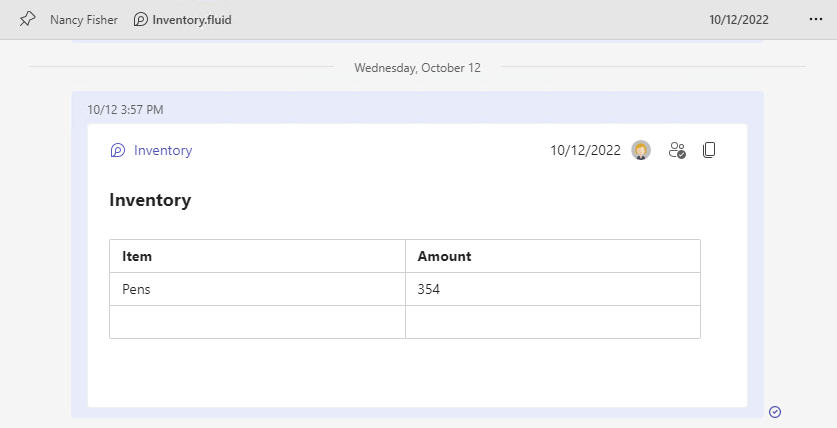 Pinning a message
Keep the Loop component in view while you continue chatting. To ensure it doesn't get hidden as the chat progresses, you can pin the message at the top and navigate to it at any time in the same way as with normal Teams messages by clicking the icon for more options and selecting Pin.