Share files with specific people in Microsoft 365
Collaborative work on files has become commonplace. But it's critical to limit access to documents to only authorized people. In this article, we'll show you where your documents are stored and how to view who has access. So you can effectively control file sharing and storage to ensure smooth collaboration.
June 27, 2023
Maleen Neuenhofer
In the Microsoft 365 world, there is OneDrive, SharePoint and MS Teams to store and share documents. Some documents don't want to be filed lightly or made accessible only to certain colleagues. Here you will learn how the different storage locations affect the accessibility of the documents and how you can check with whom you have shared the files.
Where are files stored in Teams chats?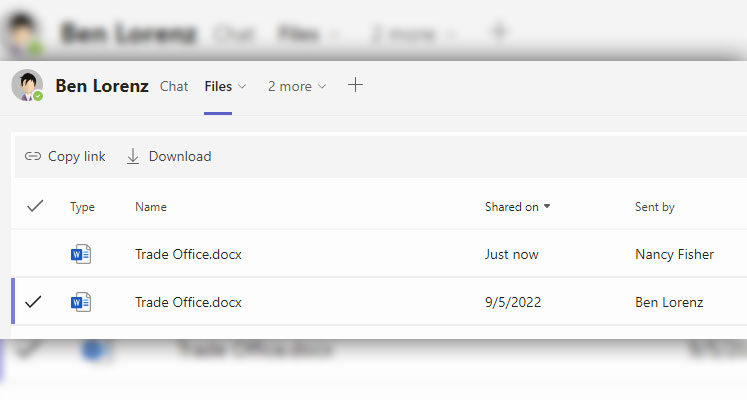 Teams chat and OneDrive are linked, which means that the files you send via chat are automatically saved in your OneDrive. The recipients of the files can view and edit the file. In addition, members of the chat can copy the link and share it with others outside the chat for editing.
Where are files stored in a team?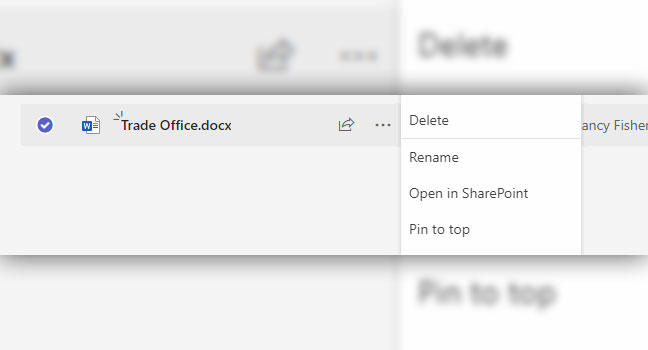 When you drop files into a team, whether in the files directly or post in a team post, the files are automatically dropped onto SharePoint. This is because each team has its own page on SharePoint. The permission to view the page and work with the files correspond to the permissions of the team members. You can also view them on SharePoint.
Can I see who I have shared files with?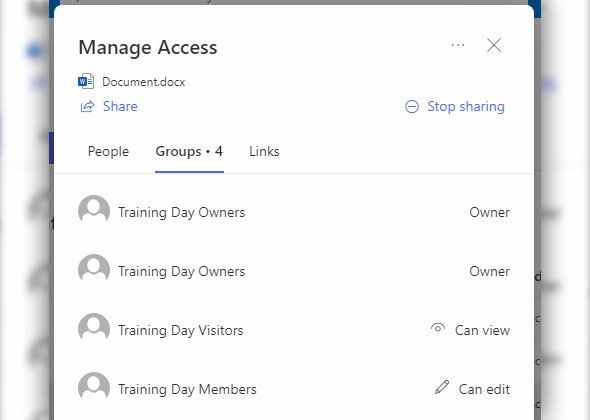 On SharePoint or OneDrive you always have the possibility to see with whom the files are shared and what permissions the people have. To do this, navigate to the desired file within one of the two applications and select the option Manage access under Additional actions. In the pop-up menu that opens, you can see with which people or groups you share the file.
Prevent unauthorized file downloads
There are files where you want to make sure that people only view them and also don't download a local copy? Then check out our guide of the month, which this time shows you how to make this setting when sharing files.
We will be happy to answer your questions about Microsoft 365 by e-mail. Simply contact us at MS-Empowerment@tt-s.com.