Perhaps you already took some time in December to make resolutions for the new year, and then endeavored to put them into practice in January. One month into the new year, maybe it's worth taking a little time again to reflect on whether you still have your eyes on what you want to achieve and what you have done to change.
---
For resolutions to work, they have to be specific. In other words, the desired outcomes must be concrete, measurable and linked with a time frame – not to mention being realistic and worth the effort. This is how we create new habits in our everyday lives, and that's why you will find helpful ideas for functions in Microsoft 365 here. Although we don't have an answer for every New Year's resolution, we do have a couple of tips when it comes to improving organization in your everyday work and boosting team spirit.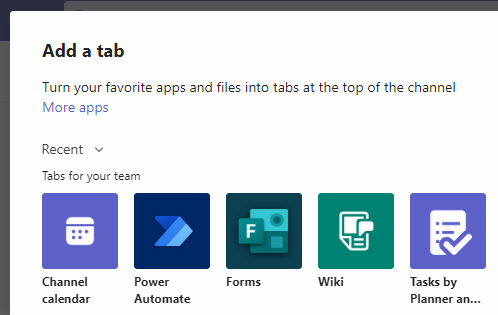 Organize your project team
Let's start with some ways you might improve organization in your project work. If you've already set up a project team in Teams, it might be a good idea to set up a channel calendar, too. The advantage of this is that every member of the channel can access this calendar at any time and view upcoming meetings, appointments and deadlines. As a result, the channel calendar can make it easier to coordinate vacation planning within the team, for example. Only the person who creates an event is automatically invited. Any other team members who need to be invited can be added as required participants.
For a step-by-step guide on how to create a channel calendar and add events and meetings to it, see this month's Microsoft 365 hacks:
Create a channel calendar (Teams 365)
Create an event or meeting in a channel calendar (Teams 365)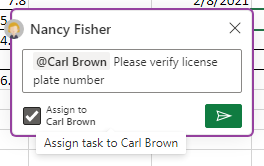 Creating tasks in documents via comments
Imagine you're working on a document and come across a section for which you would like input from a colleague. Of course, you can use the comment function for this. You can also turn that comment into a task. Tagging the relevant person using the @ sign will address them directly. You will then be offered the option of forwarding the comment to the person you have tagged. When you post the comment, the person will receive an email with the task you created. This draws more attention to the actionable comment. Please note that this function is currently only available in Word Online and Excel Online. It will be coming to the desktop version soon.
The relevant Microsoft 365 hack in January:
Send comment as a task to a person (Microsoft 365)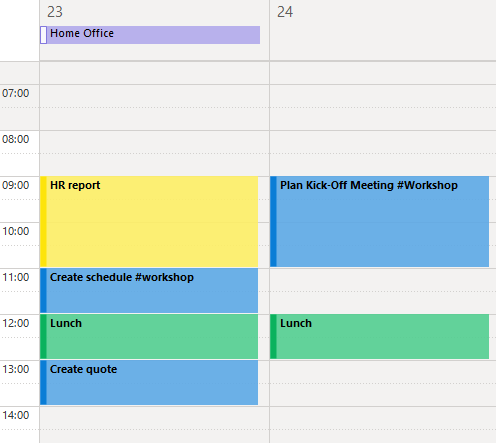 Time blocking – scheduling tasks as calendar entries
Now you have found out about some of the ways you can improve collaboration within your team and delegate tasks, it's time for some ideas about organizing tasks.
Time blocking is one way of making better use of your time. It involves blocking out the time you expect a task to take in your calendar. This prevents you from losing track of your to-do list and swapping back and forth between tasks.
Turning tasks into appointments is very straightforward in Outlook. You can use this hack if you have created a task list in Outlook for a planned project, for example, but the exact deadlines for the tasks are only determined as the project goes on. Simply drag and drop the tasks from the "Tasks" field into the "Calendar". A "New appointment" window will open with the title of the task already entered. The default length for appointments is half an hour, but you can adjust the length of the appointment as required. It really is that quick and easy to adapt the efficient time management system.
The whole process is illustrated in this Microsoft 365 hack:
Convert tasks to appointments (Outlook 365)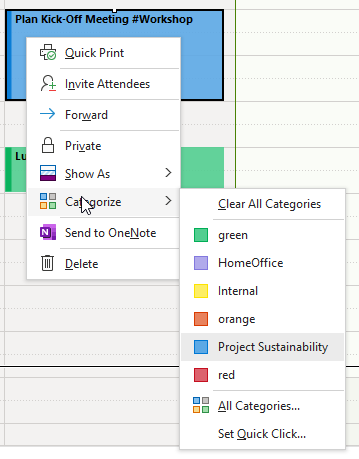 Using appointment categories for clarity
Once you have lots of appointments and task blockers in your calendar, the trick is to maintain an overview. Assigning categories to your appointments is one way of doing this. What's more, you can use this function to view all Outlook elements without having to switch between Calendar, Mail, etc.
So you don't have to go through all the steps to assign a category to each appointment, you can allocate keyboard shortcuts to your categories.
In addition, you can discover how to rename categories and create keyboard shortcuts in this hack:
Categorize appointments (Outlook 365)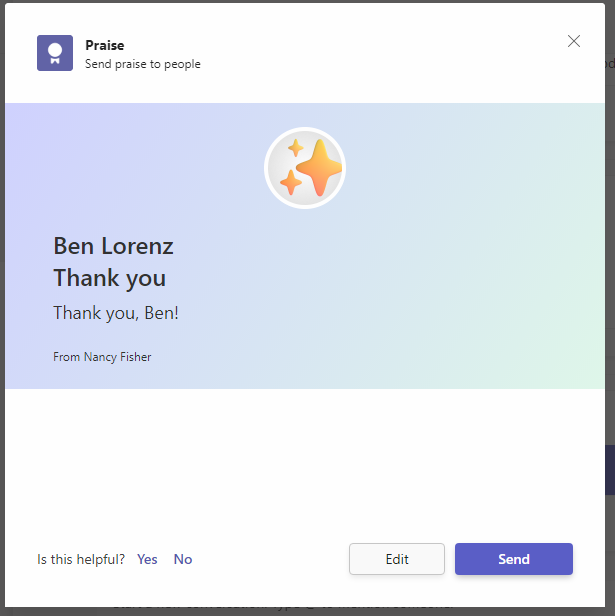 Showing your appreciation
And finally – improve the atmosphere at work and boost motivation in your team. Microsoft Teams has a new function that makes it possible for you to show appreciation and give praise.
Whether while chatting with an individual or group or in Teams conversations, you can send a praise when you write a message. Please note that the recipient needs to have access to the relevant channel or chat.
You can find out how to create a praise in Teams in this January Microsoft 365 hack:
Send a praise in Teams (Teams 365)